Laura Pollan, founder of Ladies in White died under mysterious circumstances in a Cuban hospital.
After Laura Pollan's, death Bertha Soler was selected leader of The Ladies in White.
"We don't see any connection between the announcement (of the planned rapprochement) and some benefit for the people of Cuba," said Soler, whose group of political prisoners' families marches in Havana seeking basic human rights guarantees.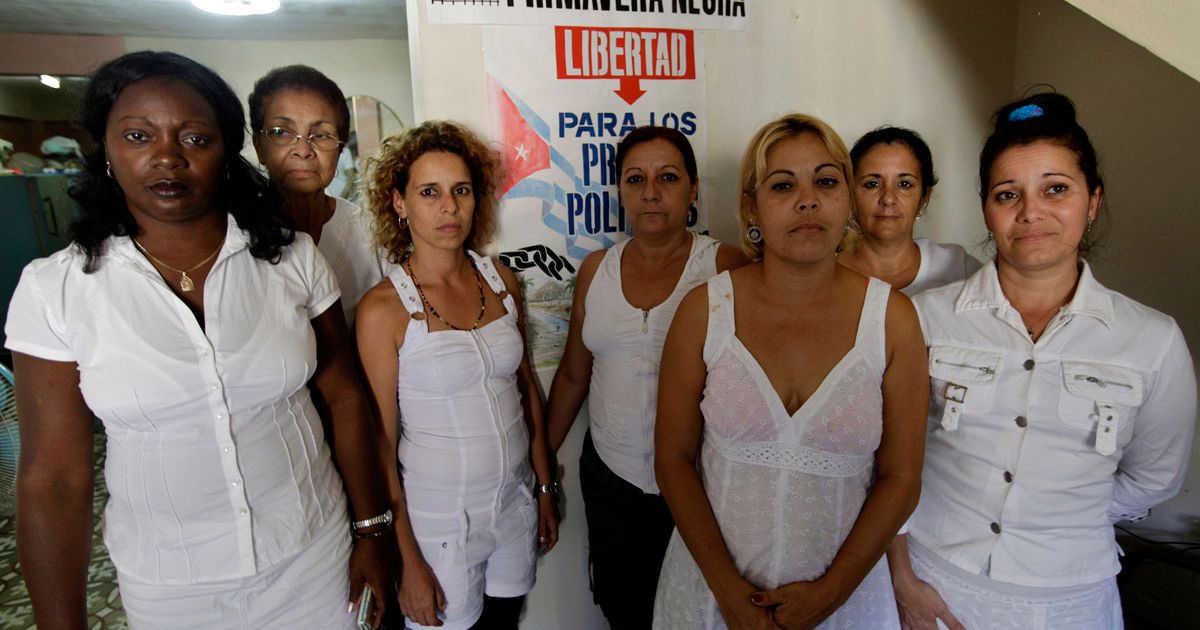 The mother of Orlando Zapata Tamayo being carried away by Cuba's political police. Orlando was a Cuban civil rights leader who was seriously abused in Cuba's political prisons and died in a hunger strike demanding human rights and civil liberties for all Cubans.
At the Shrine of Our Lady of Charity in Oriente, Cuba